The announcements module allows you to communicate with your marketplace vendors by writing and publishing announcements. Announcements are posts / articles that your vendors see in their vendor dashboard and are also notified of via email depending on their email preference settings.
To use announcements, you must enable the module in MarketKing -> Modules:
Announcements have a visibility feature that allows you to control which vendor groups, or individual vendors can see any specific announcement.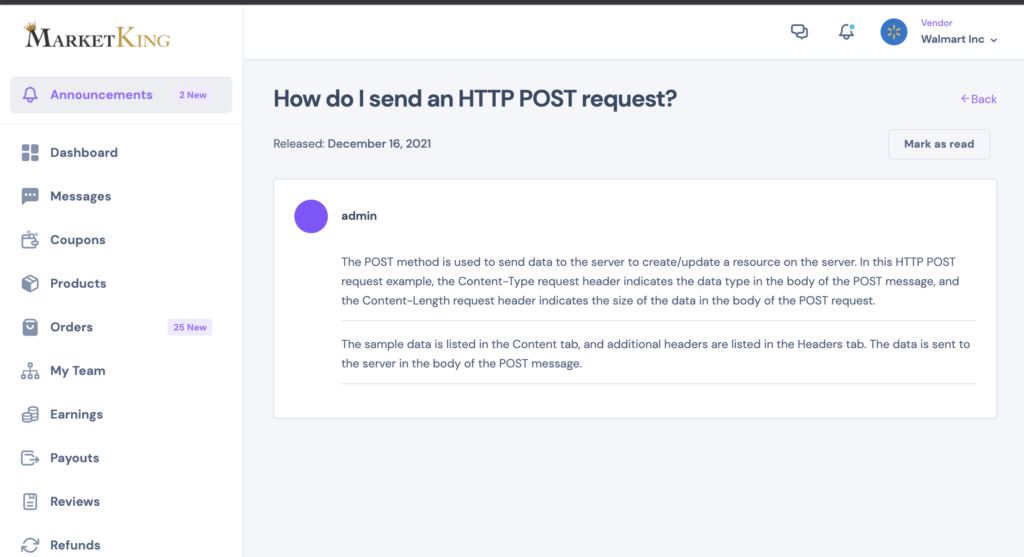 Creating Announcements
To create an announcement, the admin or shop manager must go to MarketKing -> Announcements in the site backend. Here they can view a list of all announcements, their date, and visibility.

In the above panel, the admin can click on the "New announcement" button to begin writing a new announcement and be taken to the announcement creation page.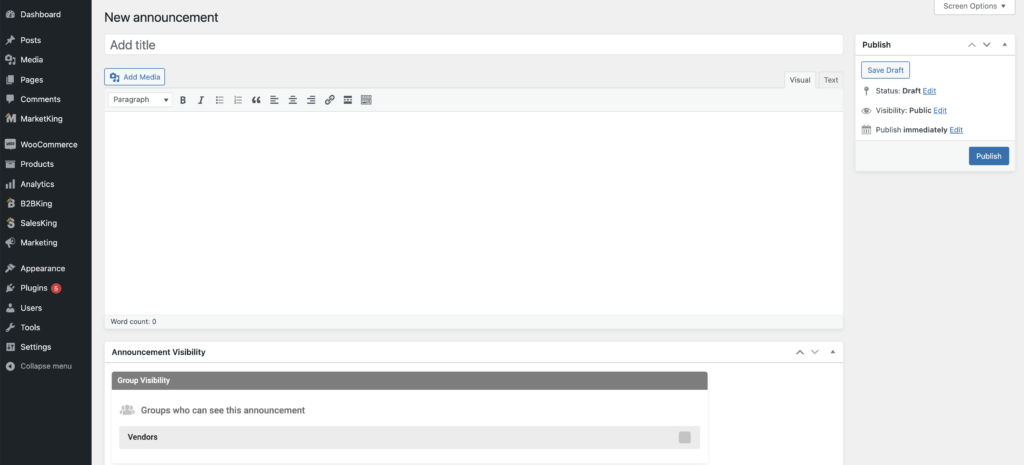 Here an announcement post can be written, which can also be formatted by using the standard WordPress text editor.
Announcement Visibility
Before a new announcement is published, the admin must scroll down to "Announcement Visibility" where they have to choose which vendors or vendor groups should see the announcement. Groups and individual vendors can also be mixed together.

Announcement Emails
Once an announcement has been published, vendors can see it in their dashboards, and depending on their email preference settings, they will also be notified via email. Here's what a sample announcement will look like: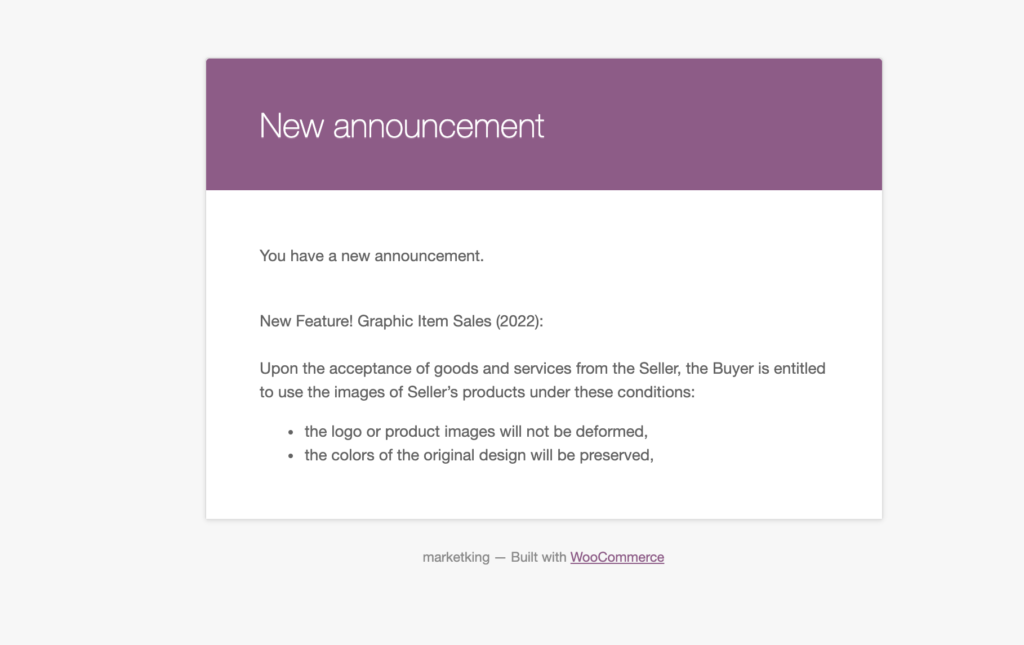 The email design follows the standard WooCommerce email design / templates. Email design can be changed with email customizer plugins such as Kadence email designer.
Email Preferences
Each vendor can choose whether or not they want to receive these emails by going to their vendor dashboard -> Settings -> Profile Settings -> Email Settings.