Version 1.7.0 of MarketKing adds a new 'Social Media' feature, allowing vendors to link to their own social media profiles and pages.
The social sharing module can be enabled in MarketKing -> Modules:

Then, in MarketKing -> Settings -> Social Sharing, you can configure which social media sites are allowed on your marketplace. Currently 6 options are available to choose from:
Facebook
Instagram
Twitter
YouTube
LinkedIn
Pinterest

Here you can also choose how icons are displayed: in color or grayscale.
Each vendor will be able to configure their own social media links via their dashboard under the 'Social Profiles' panel: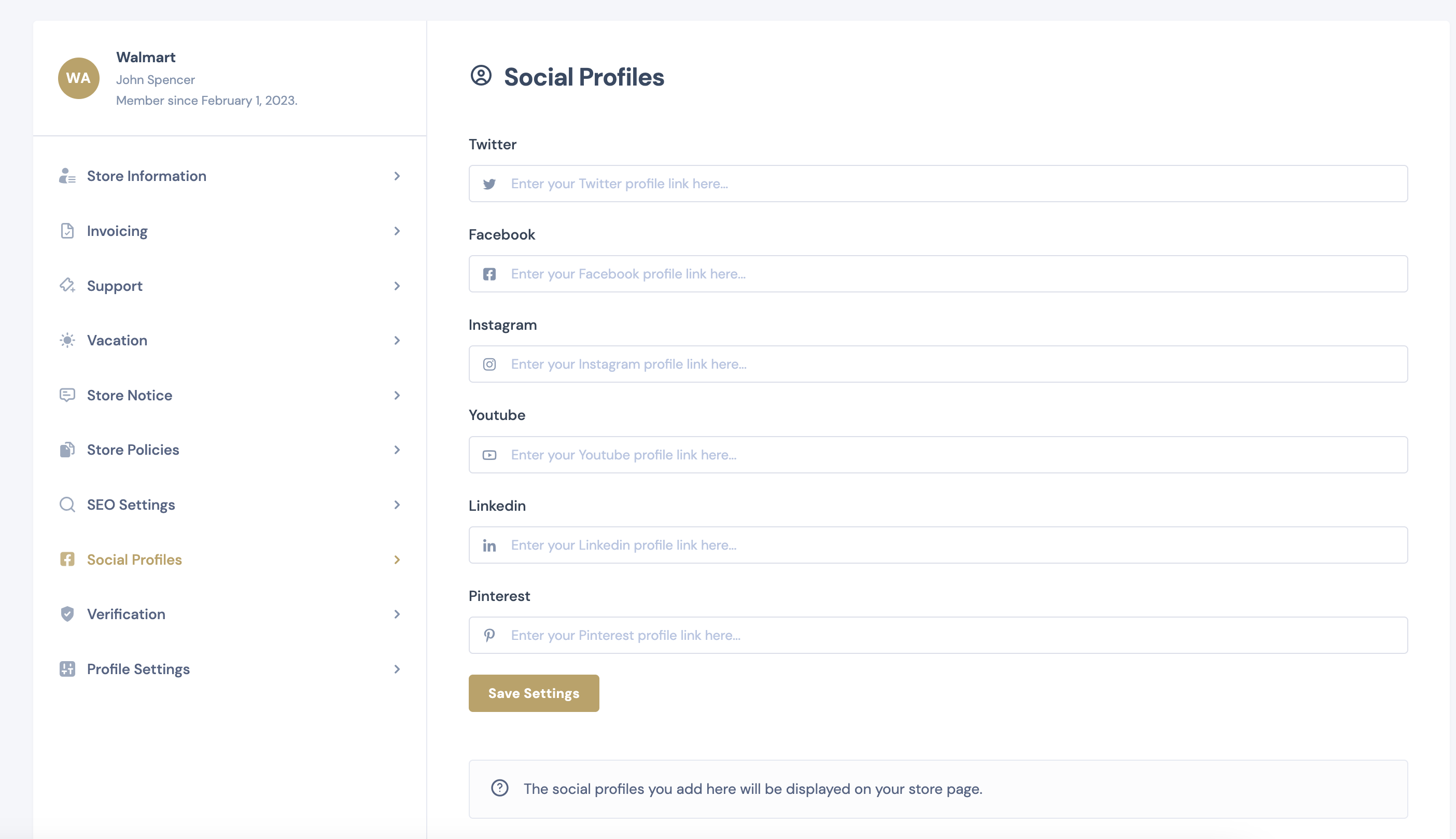 If a vendor enters a social profile link, icons for that will be displayed on the vendor's store page here: