Through MarketKing's bookings module, you can create a multivendor marketplace with support for reservations, appointments, accommodation, rentals, etc.
This module requires the official WooCommerce Bookings plugin, which would have to be purchased separately.
The module works using WooCommerce's powerful bookings plugins:
Through this module, each vendor can configure their own bookable products and book specific resources, people and times.
The module can be enabled in MarketKing -> Modules:

When this module is enabled, vendors have a new Bookings panel added to their vendor dashboard. Here they can manage booking products, orders and resources:

Vendors also gain access to a calendar they can use to manage and keep track of time: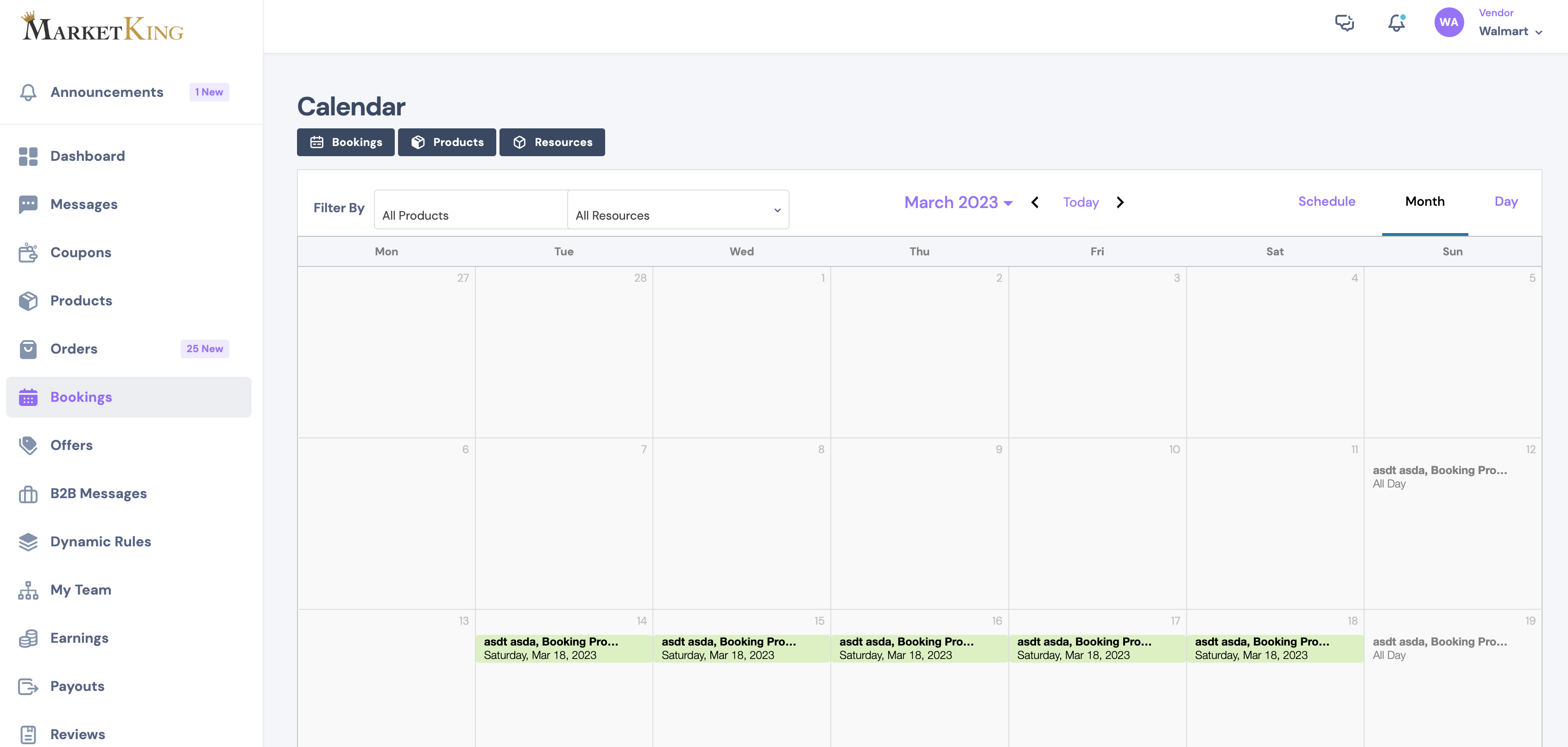 Vendors can configure booking resources (limited resources like rooms, instructors, cars, etc):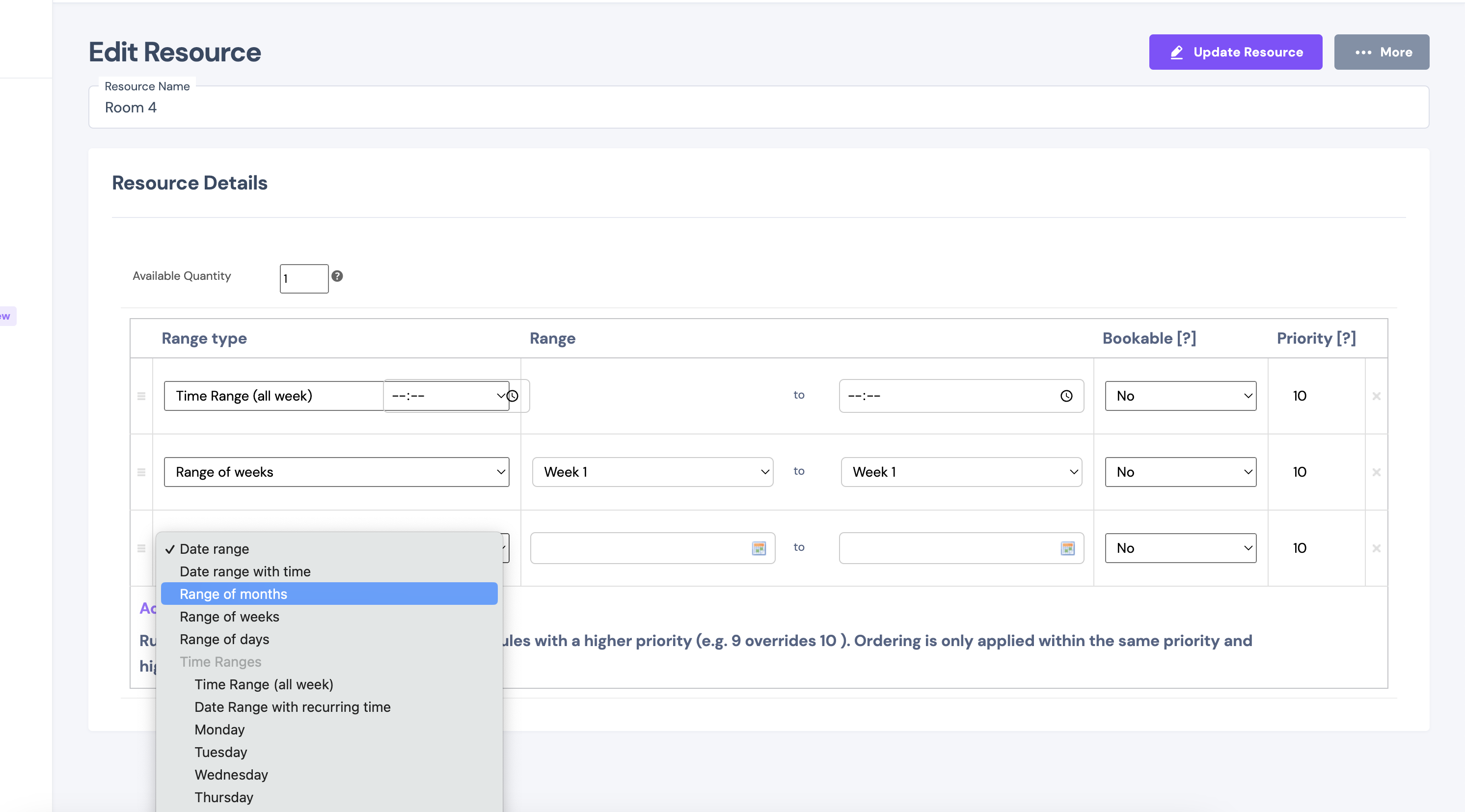 Vendors can create bookable products and set booking duration:

Additionally it's possible to configure persons, availability, costs, etc for each bookable product: