The SEO module of the plugin allows vendors to configure their own title, meta description and meta keywords, for their store pages.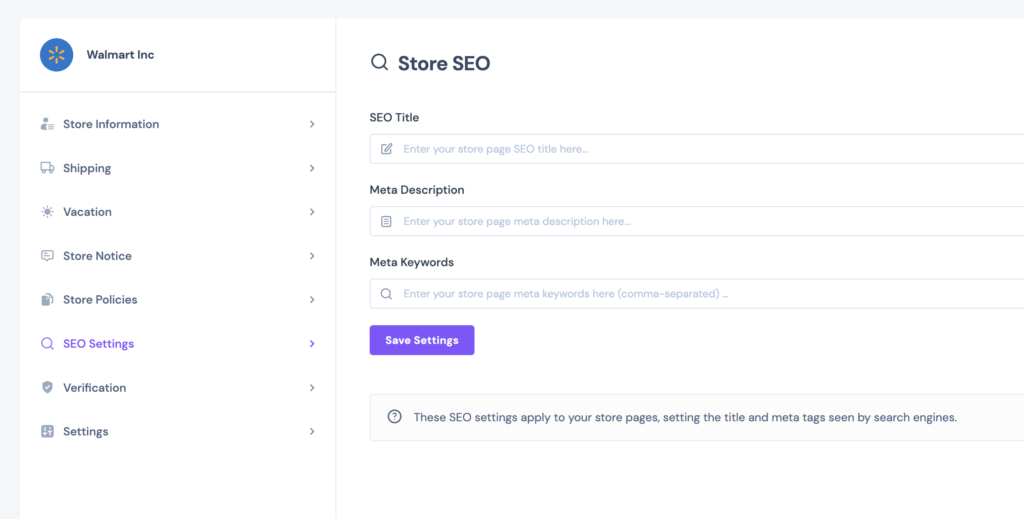 MarketKing works by enabling a main "Stores" page for all vendors, which is configured in MarketKing -> Settings -> Vendor Stores Page. All vendor store pages them stem from that main page (e.g. yoursite.com/stores/walmart or yoursite.com/stores/amazon).
Through this module, vendors can personalize how their store pages appear to search engines, making them distinct and easier to find.
This is an optional module that is enabled or disabled via MarketKing -> Modules.
When enabled, vendors have an additional "SEO Settings" panel in their agent dashboard - > settings.