In MarketKing, each vendor has their own dashboard where they can login, manage products, orders, earnings, messages, and much more. You simply choose a page in MarketKing settings and that page becomes the vendor dashboard, with a pre-built design that is stunning and responsive. All with a single click.
One of the biggest advantages of this dashboard is that it is completely separate from the theme, and will look the same regardless of what theme is installed in the site. This ensures MarketKing is compatible with every WordPress theme on the market.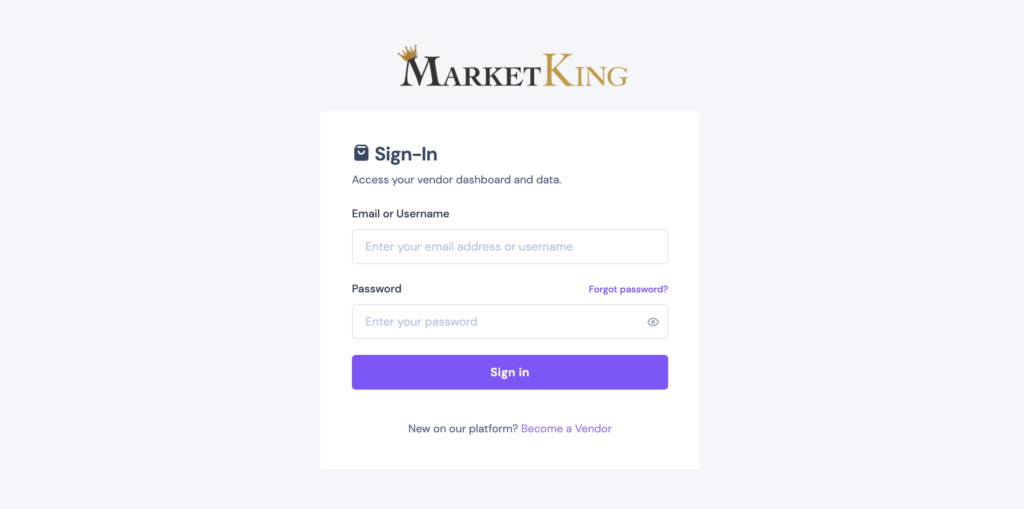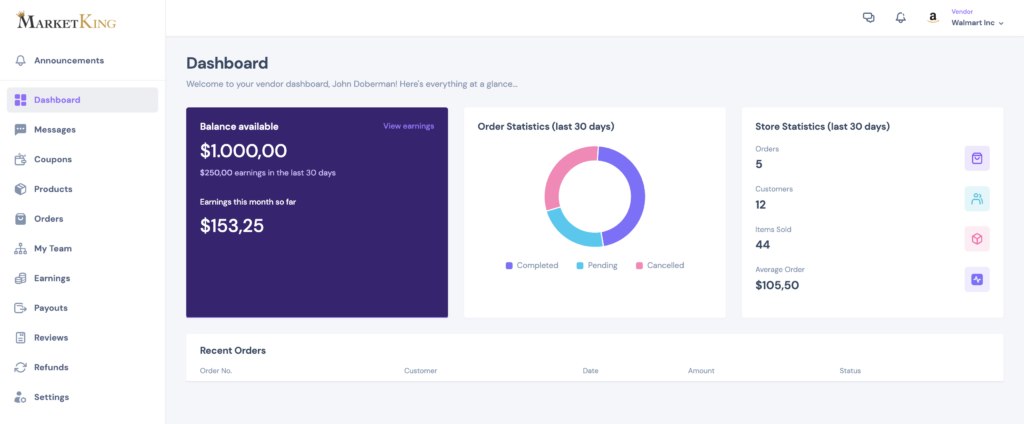 The logo (defaults to MarketKing), as well as the color scheme can be easily changed via plugin Settings.

Here are a few screenshots with a green color scheme: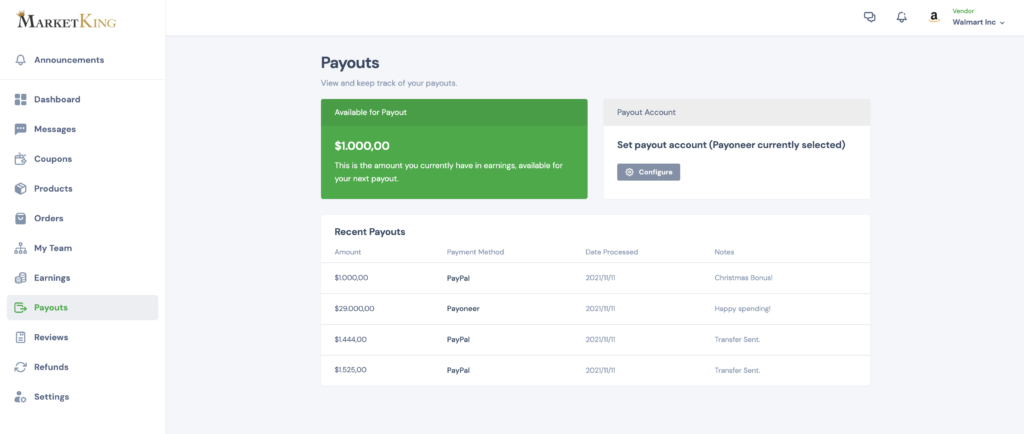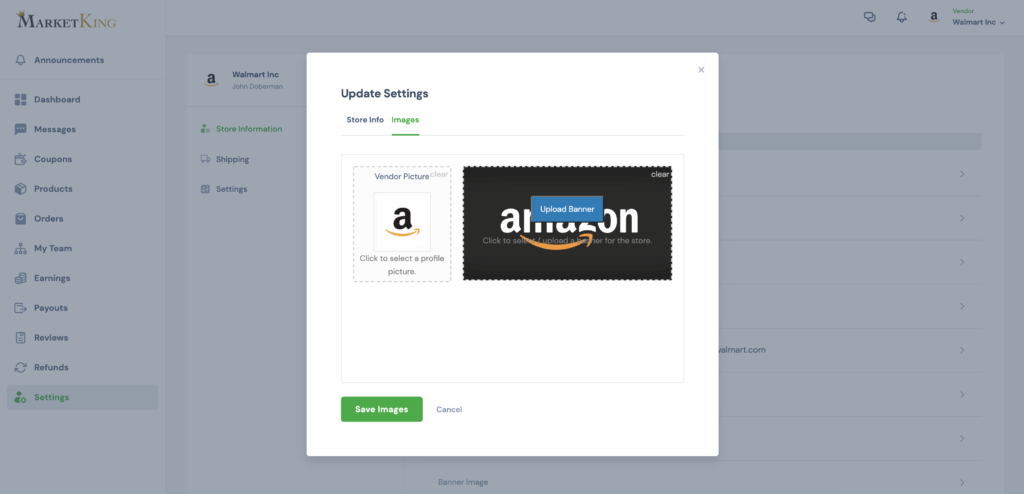 Here are the vendor's product management, and vendor management interfaces: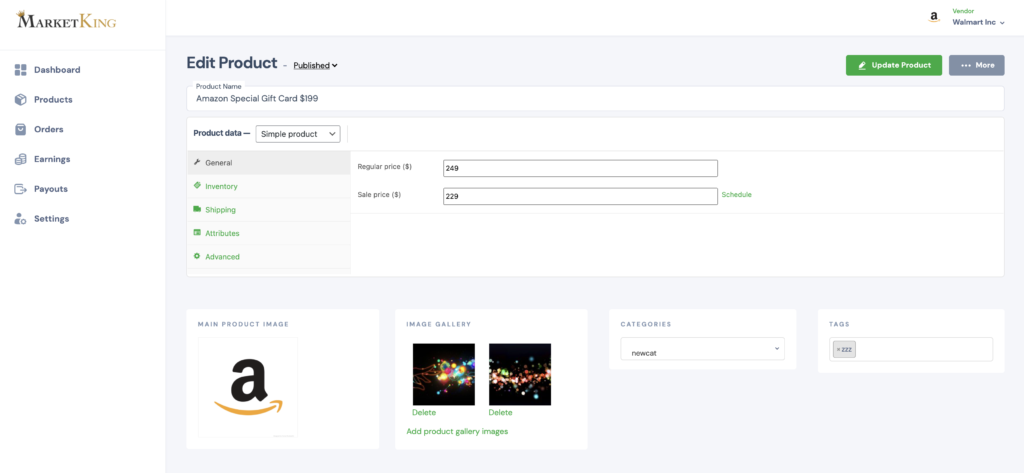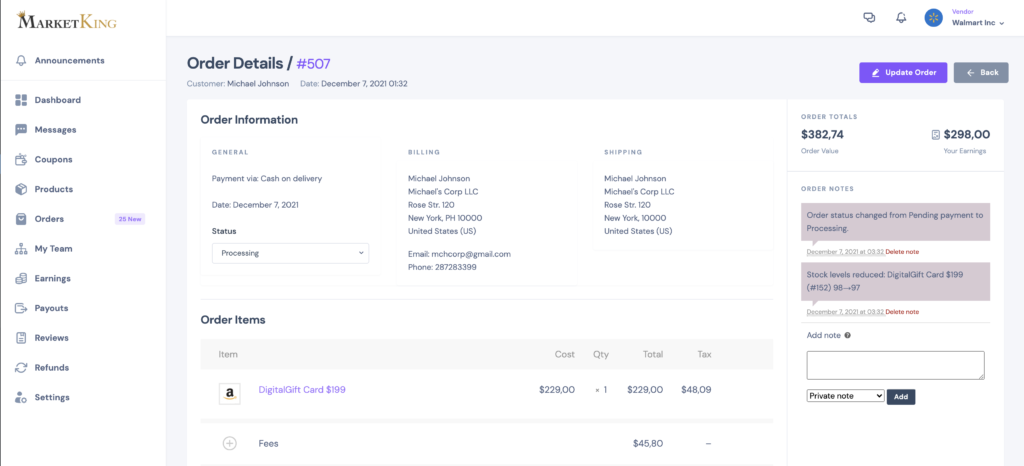 Load Tables via AJAX
Vendors can also choose to load this table via AJAX by going to their Settings panel:

This is only recommended in situations where there are a large number of products and orders, and the site / page is having trouble loading them all. Once a certain number of orders or products is reached, this should be enabled to lower load times and improve performance.
Deep WooCommerce Integration
Features such as vendor product management and coupon management are built through a deep integration with WooCommerce that has significant advantages over standard marketplace plugin designs:
Features use native WooCommerce functionality and have all standard Woo options
Seamless compatibility with all WooCommerce updates, including immediate compatibility for new item management features.
Standardized UI
High Performance, as fast or faster than standard Woo backend speed.

Privacy, Security & Files
Each vendor can upload images, documents or files by using the in-built dashboard uploader tool. Vendors always only have access to their own private library of files.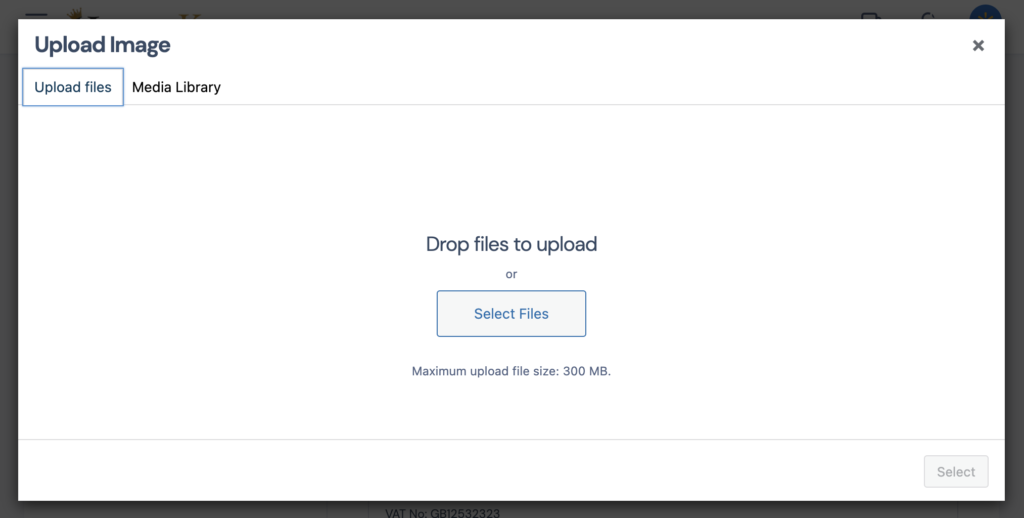 Similarly, vendors do not have access to other products or posts that are not theirs.